The community is so dead! How sad.

Uhmm... Today I got bored and played with my makeup, dunno if I'd call it THAT madrad though. I guess you be the judge.

I also apologize for the lame pictures, I'm using my parents camera, as I left mine at my friend's house. D: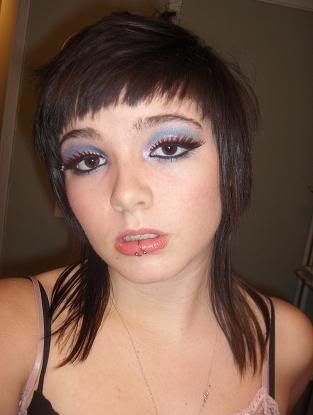 Eyeshadow, lipgloss, pencil eyeliner and blush are MAC.
blinc mascara.
Prestige liquid liner.
Some shitty $4 fake lashes.